How to integrate with MongoDB collections to create dashboard and reports ?
Hi! You can currently connect to MongoDB from LinceBI.
To do this you need to add a JDBC driver for MongoDB to the tomcat/lib/ directory, create a generic connection in the datasources manager and set the correct connection URL and class name.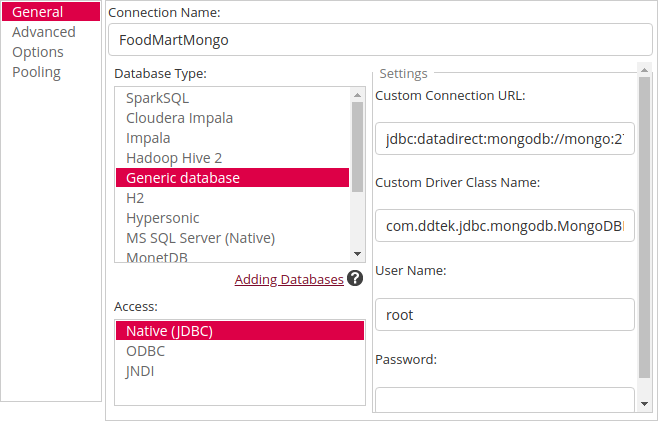 We don't include any JDBC driver for MongoDB by default because we haven't found any good open source alternative.
However, we have tested the Progress driver and CData driver with good results.